I bought this 1.8 inch LCD display from Waveshare off Amazon which uses a ST7735S controller, but I have not been able to get the drivers to be installed.
The official install instructions are here, and I'm trying to run it using FBCP Porting. However, I am unable to run sudo make -j, it throws some errors which I don't really understand: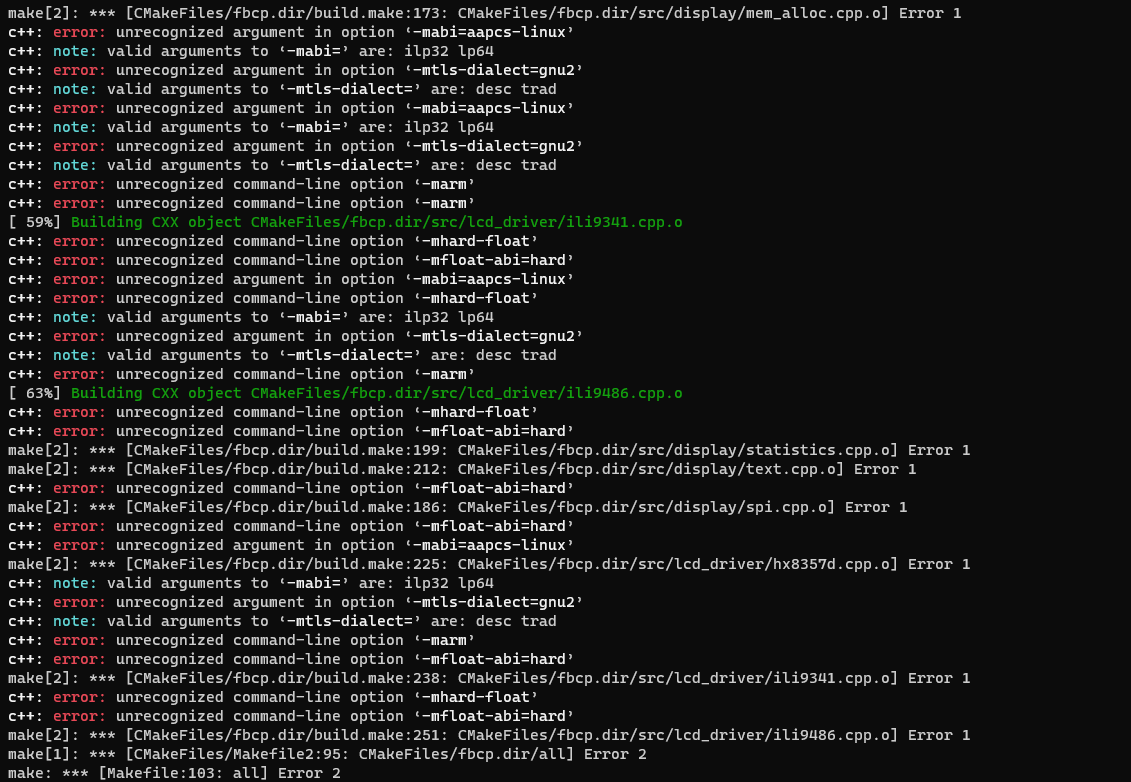 Has anyone successfully gotten this display to run?