Hi there,
I'm trying to get Docker running on raspbian and I first ran into trouble after running apt update && apt dist-upgrade -y some hours later I powered off, powered back on, and I would get stuck with the "L" logo on screen, with some errors beginning with:
Booting /efi\boot\bootaa64.efi
No EFI system partition
I figured, okay something is wrong with GRUB, flashed raspbian again, tried running sudo update-grub after the install, and it worked fine this time.
Well, I go to do my Docker install, and it fails to boot again. Even after running update-grub again before the reboot.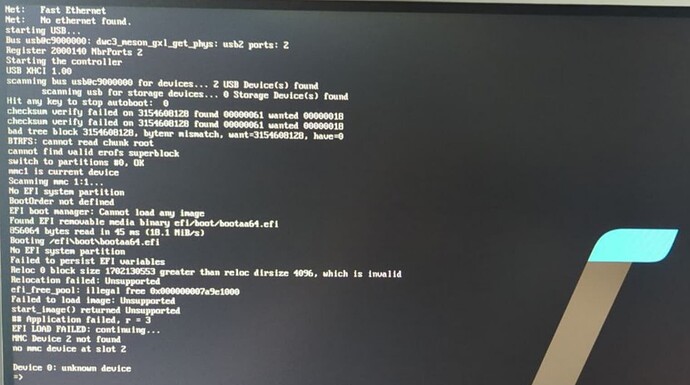 While I am an old Linux hand, I'm not familiar with the workings of EFI or even where to begin to look to solve this specific to the differences between x86 systems and these boards. Any help would be appreciated!