Im currently running Klipper on the aml-s905x-cc and got interested on Klipperscreen. While researching potential screens I noticed a recent github page with detailed instructions on how to run the MKS TS35 with a raspberry pi. Only problem is it used different GPIO pins. I set on changing the pins but hit the bottleneck on my knowledge. Not worried about support since it uses the same controller as the 480x320 IILI9486 SPI Touchscreen Display which already has a topic page and seems to be working.
Github page for running the MKS TS35 on a raspberry pi:
fbeltrao-br/mksts35 (github.com)
Wiring used for the Raspberry Pi: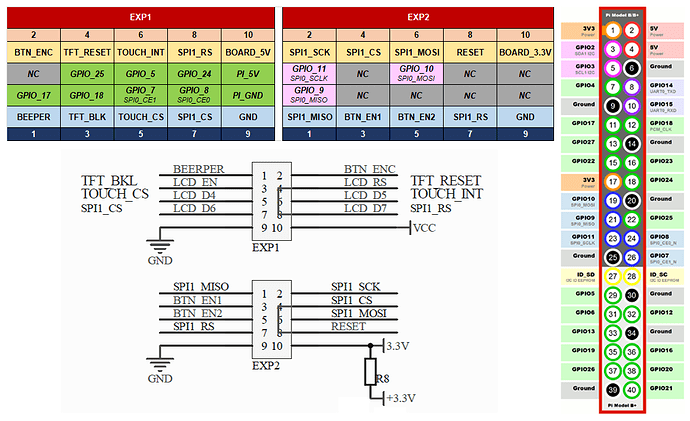 Libre Computer page for the 480x320 ILI9486 SPI Touchscreen Display:
AML-S905X-CC (Le Potato) 480x320 ILI9486 SPI Touchscreen Display - Hardware - Libre Computer Hub
Is it doable and if so please help!!