Hello everyone,
The stroy so far: I bought 2 "Lafrite" end of february, one 1GB ram and one 512MB ram. I received them mid march. Of course, I didn't check, the "lafrite" doesn't boot from an SDCard but an emmc module and I didn't bought any.
But it is OK it can boots from USB. I try my luck with Armbian Light version on the 1GB version, it works fine I can reach a terminal, create a user and all.
So I try the 512MB version with the same install, I though it would work. But when it starts I get an error : ** Reading file would overwrite reserved memory **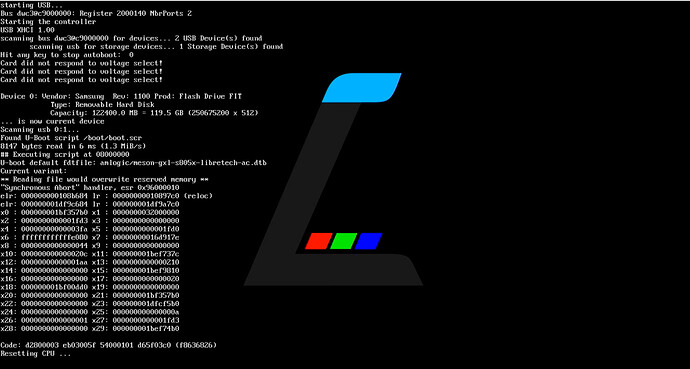 Maybe the "installed" image does only work with a specific version, so I reflashed the same USB Drive and try to boot it up but I always get the same error (the one above).
I tried :
different version or Armbian
Raspbian
I use :
3Amp 5V Power supply
Samsung Fit 128GB as Usb drive
If someone has an idea to help me out here I don't have a clue about why the 512MB doesn't boot.